Mediterranean Plus at Connections Magazine August 2015 Mediterranean Diet and more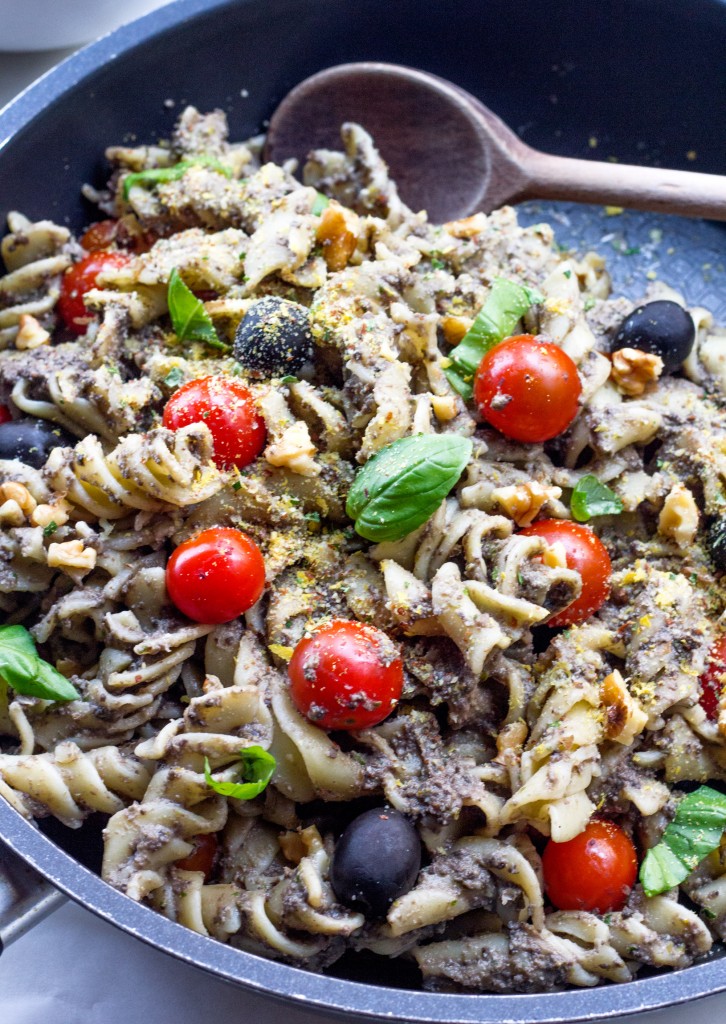 I recommend the Pasta with Basil tapenade…you find it on page 21 of Connections Magazine August 2015 issue…Below is the recepe for this Pasta with black olive tapenade/…..
BASIL BLACK OLIVE TAPENADE PASTA WITH CHERRY TOMATOES
A creamy, salty, fresh and savory Basil Black Olive Tapenade Pasta with Cherry Tomatoes. The perfect light and summer-y pasta dish for every olive and pasta lover out there!
Author: Ceara
Recipe type: Main
Cuisine: Italian
Serves: 5 servings
INGREDIENTS
500 gr/ 17.6 oz rotini (reserve 1 cup starchy pasta water)
1 heaping cup cherry tomatoes
¼ heaping cup chopped walnuts
Basil Black Olive Tapenade
1 heaping cups olives (without pit)
2 tsp capers
3 – 4 cloves garlic
2 tbsp lemon juice
2 tbsp olive brine
½ cup packed fresh basil
¼ heaping cups walnuts
¼ cup starchy pasta water
2 tbsp nutritional yeast (optional)
Garnish
Fresh Basil
Vegan Parmesan
(Visited 73 times, 1 visits today)